Indigo Bush
(
Psorothamnus fremontii
) at dawn,
Sonoran Desert
, Southern Arizona
Sacred Heart Church
, Farmington, New Mexico
Dawn,
Sonoran Desert
, Southern Arizona

In savage places
grow lush and fragrant gardens
made of dust and dreams.

Text and photo © 2013 by Magical Mystical Teacher
More
Carpe Diem: "Beautiful Dreams"
Nuestra Señora de Guadalupe,
Mission San Xavier del Bac
, Tucson, Arizona
"That's cool! I wonder if each tile was made and then matched or painted on the tiles after they were put together. How tall is this? Looks like it is on a wall high above your head. Your words are truly gracious for Our Lady."
(Comment left by Joe Spado aka Spadoman, blogger at
Round Circle
, when this post was first published on 6 December 2011. Joe's sudden and unexpected death two days ago has left many hearts bereft.)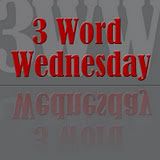 Though your life is brief,
you may take a stone in hand
while you are weeping.

~~ ~~ ~~

The geese expose him
as a contemptible fraud—
well his kind they know.

~~ ~~ ~~

Wrestling with his son,
Abraham is short of breath,
yet the knife insists.

© 2013 by Magical Mystical Teacher
More
Three Word Wednesday: "Brief, Expose, Insist"
Dusk,
Sonoran Desert
, Southern Arizona
Juan Diego Chapel,
Mission San Xavier del Bac
, Tucson, Arizona
"That is a beautiful shrine. I must get to this church next time in Tucson. I'm sad that I've missed it in the past with as often as I go there or pass through. Maybe in late March or April this year if all goes well. Thanks for posting this photo. I like it a lot. Peace."
(Comment left by Joe Spado aka Spadoman, blogger at
Round Circle
, when this post was published originally on 7 December 2011. Joe died suddenly and unexpectedly yesterday as he was traveling in South Dakota with his beloved wife Barbara. We miss you, Joe. There's much less kindness and gentleness on Earth now that you are gone.)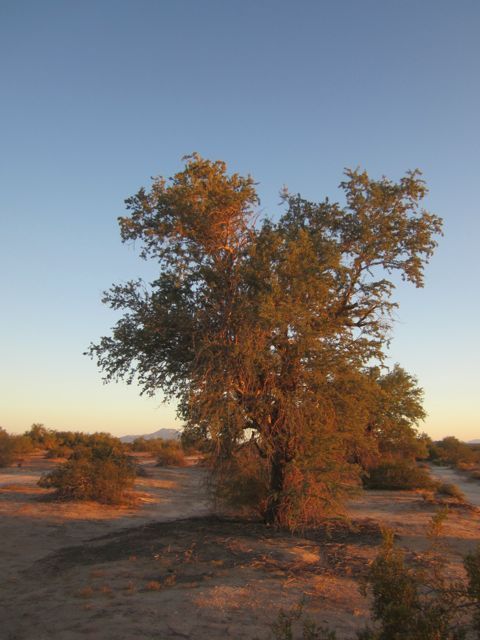 Ironwood tree
at dusk,
Sonoran Desert
, Southern Arizona
Virgin of Guadalupe comforting
Juan Diego
,
Puebla Cathedral
, México
Virgin of Guadalupe by native artisan,
Galeria Atotonilco,
Atotonilco, Guanajuato, México