One More Whirl with Robert Hass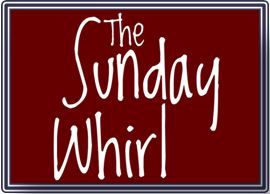 The first line of each haiku or senryu is taken from poems in Time and Materials by Robert Hass.

This week's whirling words are: tip, fix, tinted, preludes, vivid, tinny, drifts,
nick, waves, gentle, limbs, insidious, split



In the dusty streets
she stabs the tip of her cane,
dotting her way home.

~~ ~~ ~~

Let it be noted
that if I fix anything,
it will fall apart.

~~ ~~ ~~

In the old paintings
the women's lips are tinted
the color of plums.

~~ ~~ ~~

If she tells fortunes,
they are but preludes to tales
that will never end.

~~ ~~ ~~

Is a work of art
as vivid as a headache
hammering one's brain?

~~ ~~ ~~

To be poetry,
the words must not be tinny,
but mellifluous.

~~ ~~ ~~

In the desert sky
lazily a buzzard drifts,
seeking carrion.

~~ ~~ ~~

The soaked red backpack,
the nick in the green apple—
songs of summer lost.

~~ ~~ ~~

the tentative sounds
of waves nibbling at the shore
with little mice teeth

~~ ~~ ~~

She wept beside him,
she of gentle demeanor,
he of granite heart.

~~ ~~ ~~

a Japanese plum
its limbs burdened and groaning
with ripe crimson fruit

~~ ~~ ~~

Your poem ended
with three insidious words
my tongue will not tell.

~~ ~~ ~~

Harlequin sparrows
split sunrise with their chatter—
tiny razor tongues!

© 2012 by Magical Mystical Teacher
More
The Sunday Whirl, Wordle 70
More
The Poetry Pantry #111