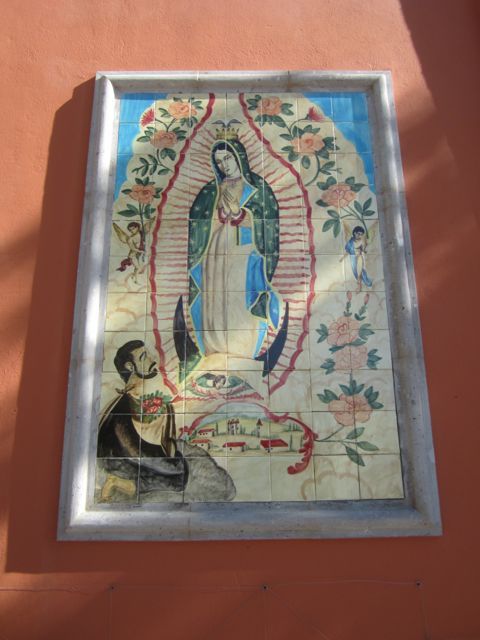 Wayside shrine, the Virgin of Guadalupe,
San Miguel de Allende
, Guanajuato, México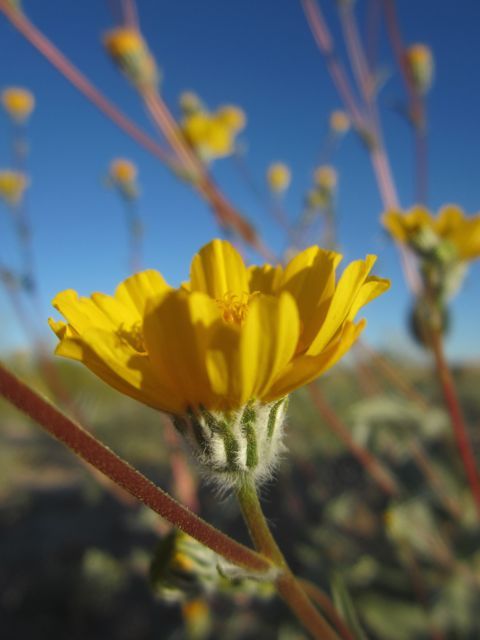 Desert Sunflower
(
Geraea canescens
),
Sonoran Desert
, Southern Arizona


~~ 1 ~~

Outside my window
I miss the morning crickets—
paradise is lost.

~~ 2 ~~

Long before daybreak
a cricket in the cotton
leaves her voice behind.

~~ 3 ~~

three motley crickets
hiding from ravenous birds
in a green bean row

~~ 4 ~~

a broken platter—
crickets jumping at the chance
for dabs of jelly

~~ 5 ~~

the long trip homeward—
hoping to hear one cricket
in her mother's room

~~ 6 ~~

On a day this hot,
you'd think that crickets would bake
and centipedes broil.

~~ 7 ~~

Drunk cricket lovers
catch the train to celebrate
their team's victory.

© 2014 by Magical Mystical Teacher
More
Poetry Pantry #192
More
The Sunday Whirl, Wordle 151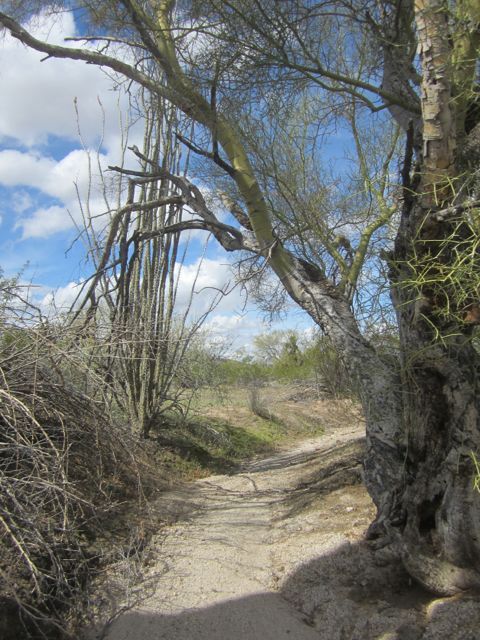 Sonoran Desert
, Maricopa County, Arizona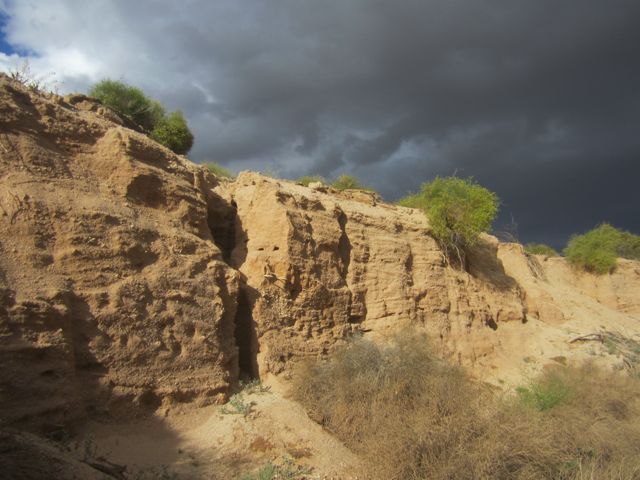 Sonoran Desert
, Southern Arizona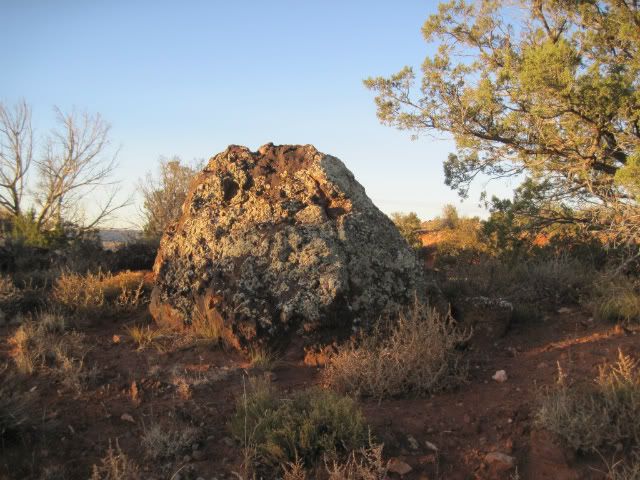 Apache County, Northern Arizona

pilgrims preparing
for a wilderness journey
singing with the stone
Text and photo © 2014 by Magical Mystical Teacher
More
SkyWatch Friday
Saguaro cactus
,
Sonoran Desert
, Maricopa County, Arizona

marking holy sites
cloud by cloud and thorn by thorn—
pilgrim on the way

~~ ~~ ~~

crumbling stones and thorns—
decrepit holy places
luring pilgrim on

~~ ~~ ~~

longing for darkness
to hide the thorns and dangers
pilgrim scans the skies

~~ ~~ ~~

no credible sign
that night will disarm the thorns—
pilgrim pushes on

~~ ~~ ~~

third year on the road
weary of thorns and dangers
pensive pilgrim spits

Text and photo © 2014 by Magical Mystical Teacher
More
SkyWatch Friday
More
Carpe Diem #414
More
Three Word Wednesday: "Credible, Decrepit, Pensive"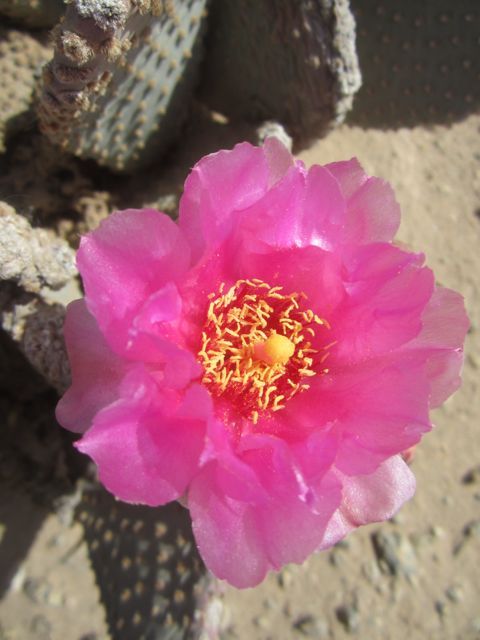 Beavertail Cactus
(
Opuntia basilaris
) blossom,
Yuma Conservation Garden
, Yuma, Arizona
Aztec Ruins
, Aztec, New Mexico
Barrel Cactus fruit,
Sonoran Desert
, Maricopa County, Arizona