Category Archives:
Blue Monday
Hardened lava flow,
Sunset Crater Volcano National Monument
, Northern Arizona

dancing and praying
dark and dreadful shadows kiss
creature, cloud and stone


Text and photo © 2014 by Magical Mystical Teacher

More Blue Monday

More Poetry Pantry #206

More Shadow Shot Sunday 2

More The Sunday Whirl, Wordle 166: "Dark, Praying, Dancing, Creature, Dreadful, Kiss "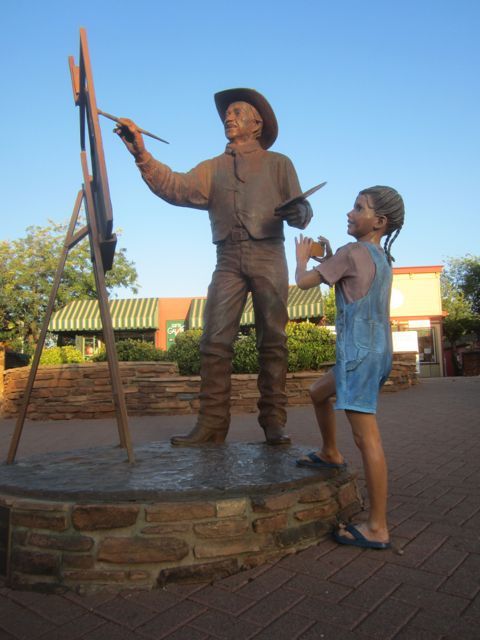 Sidewalk sculpture in downtown Sedona, Arizona
Posted in 5-7-5, Arizona, Blue Monday, Haiku Horizons, Sedona
Tags: Arizona, canvas, lizard, master, painter, Sedona, sunrise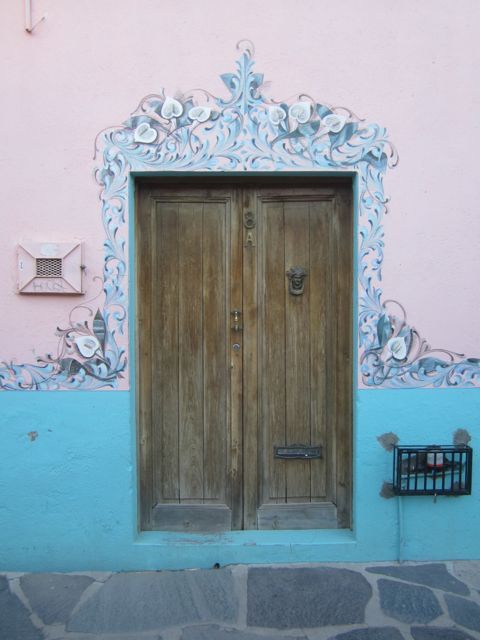 San Miguel de Allende
, Guanajuato, México
Posted in 5-7-5, Blue Monday, Guanajuato, Haiku Horizons, Mexico, San Miguel de Allende
Tags: doors, grace, Guanajuato, Mexico, retreat, San Miguel de Allende, wines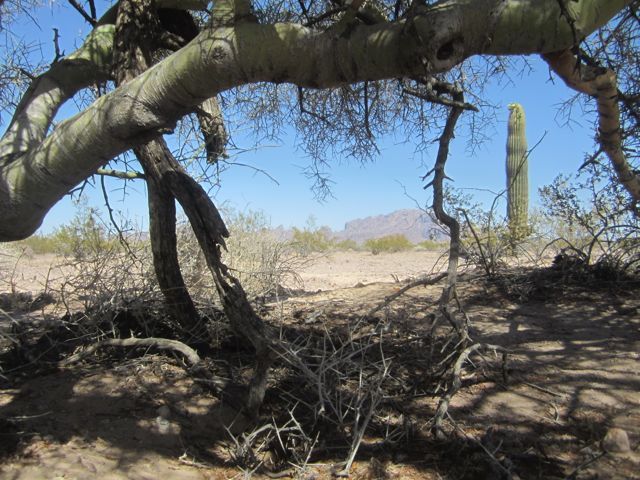 In the shade of a
palo verde tree
, with
saguaro cactus
in the distance,
Kofa National Wildlife Refuge
, Southern Arizona

in the shade a fly
takes refuge from a lizard
sizzling afternoon

~~ * ~~

hunting lizard
spies a tasty morsel
zip! zap! no fly!


Text and photo © 2014 by Magical Mystical Teacher

More Blue Monday

More Our World Tuesday

More Haiku Horizons: "Fly"

More Shadow Shot Sunday 2

More Carpe Diem: "Hunting"
Posted in 4-6-4, 5-7-5, Arizona, Blue Monday, Carpe Diem, Haiku Horizons, Kofa National Wildlife Refuge, Our World Tuesday, Palo verde tree, saguaro cactus, Shadow Shot Sunday 2, Southern Arizona
Tags: afternoon, fly, hunting, Kofa National Wildlife Refuge, lizard, morsel, palo verde tree, refuge, saguaro cactus, shade, Southern Arizona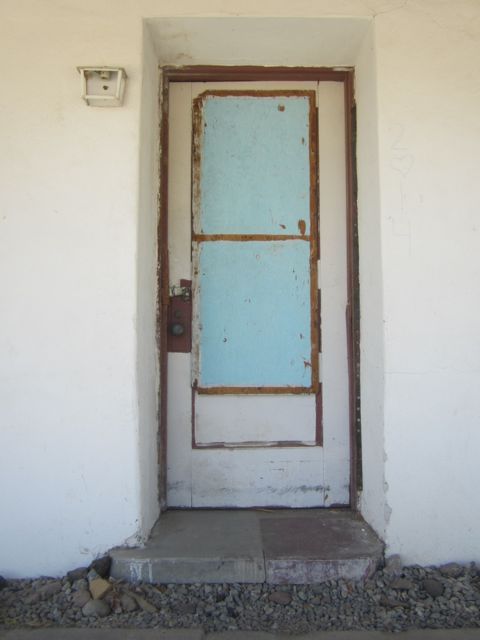 Old door in
Historic Downtown Yuma, Arizona
Posted in 5-7-5, Arizona, Blue Monday, blues, Haiku Horizons, Our World Tuesday, Yuma
Tags: Arizona, crack, door, fly, Historic Downtown Yuma, moment, slip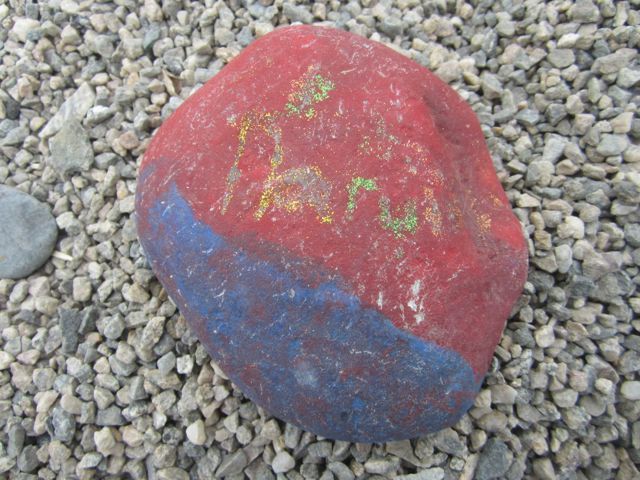 Someone left a stone at
Roxaboxen Park
, Yuma, Arizona. (Read
why people leave stones at Roxaboxen
.)
Posted in 5-7-5, Arizona, Blue Monday, Haiku Horizons, I Heart Macro, Macro Monday 2, Roxaboxen Park, Ruby Tuesday Too, Shine the Divine, Yuma
Tags: Arizona, children, gravel, painted, park, present, Roxaboxen Park, stone, tiny, tongue, Yuma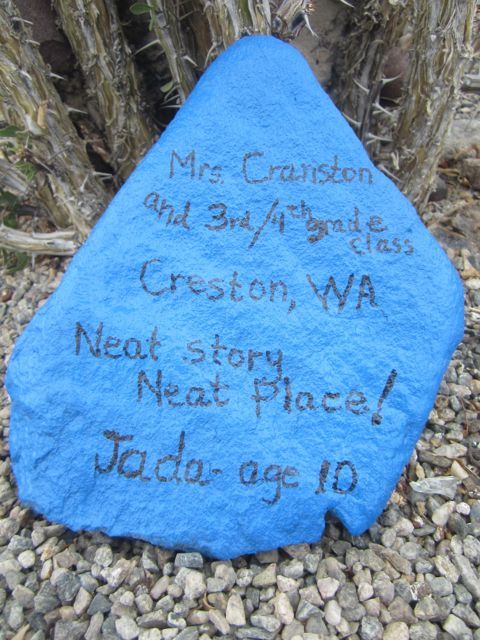 Mrs. Cranston left a stone at
Roxaboxen Park
, Yuma, Arizona. (Read
why people leave stones at Roxaboxen
.)
Posted in Arizona, Blue Monday, I Heart Macro, Macro Monday 2, Roxaboxen Park, Shine the Divine, Six-Word Saturday, Yuma
Tags: Arizona, place, Roxaboxen Park, story, Yuma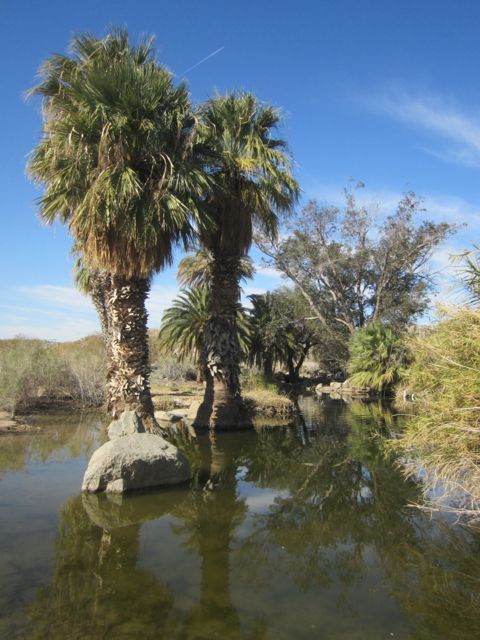 Yuma Conservation Garden
, Yuma, Arizona

still desert waters
mirroring each palm and cloud—
scriptures in the pond

Text and photo © 2014 by Magical Mystical Teacher
More
Blue Monday
More
Carpe Diem: "Mirror"
Posted in 5-7-5, Blue Monday, Carpe Diem, Yuma, Yuma Conservation Garden
Tags: Arizona, cloud, desert, mirroring, palm, pond, scriptures, waters, Yuma, Yuma Conservation Garden
Along the beach,
Puerto Nuevo
, Baja California Norte, México
crystal clear sunlight
reflects all colors in the mirror—
shadow of a dragon

huddling in a seaside cave
Jonah hides himself from God

*Opening gambit © by Chèvrefeuille at
Carpe Diem: "Crystal"
Final two lines © 2014 by Magical Mystical Teacher
More
Blue Monday
More
SkyWatch Friday
Posted in Baja California Norte, Blue Monday, Carpe Diem, Mexico, Puerto Nuevo, Sky Watch Friday, tan renga
Tags: Baja California Norte, cave, colors, crystal, dragon, God, Jonah, Mexico, mirror, Puerto Nuevo, seaside, shadow, sunlight
Ceramic tile
chile
(official New Mexico spelling!),
Roxaboxen Park
, Yuma, Arizona
Posted in 4-6-4, Arizona, Blue Monday, Carpe Diem, I Heart Macro, Macro Monday 2, Roxaboxen Park, Ruby Tuesday Too, Soen Nakagawa, Yuma
Tags: Arizona, baskets, boundless, chiles, flames, harvest, Roxaboxen Park, tongues, Yuma