Category Archives:
Recuerda Mi Corazon
Our Lady of Guadalupe Mission
, Yuma, Arizona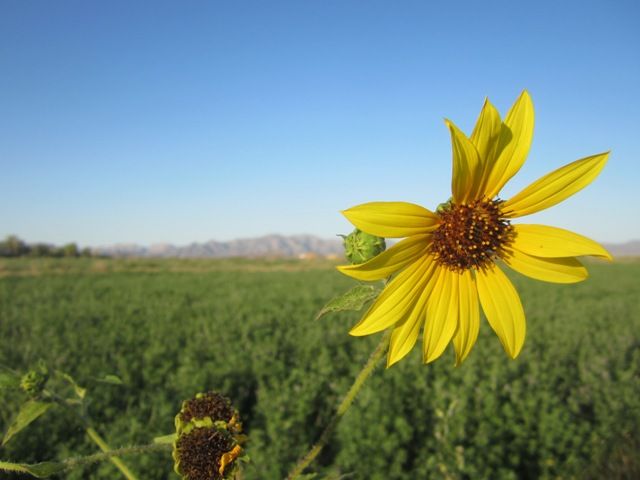 Sunflower in an irrigated field, Southern Arizona
Sunrise on a playground, Southern Arizona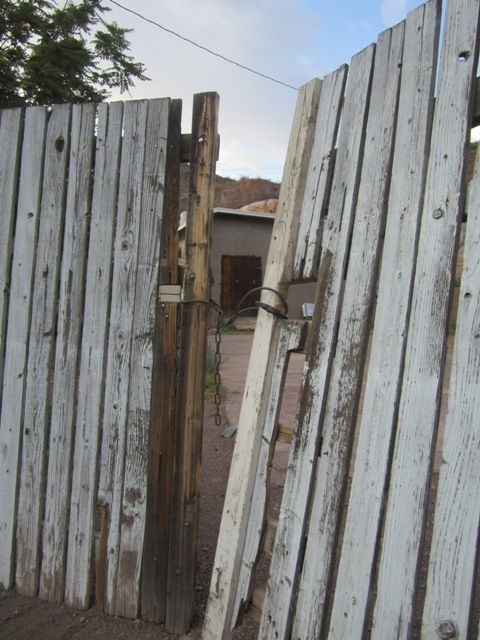 Clifton, Arizona

Neglected garden—
peering through the sagging gate
an old woman weeps.

Seasonal stream,
Sonoran Desert
, Southern Arizona
"It is hard to say good-bye to beloved flesh," Madeleine L'Engle writes in Two-Part-Invention. It is also hard to say good-bye to beloved places, but the Sonoran Desert and I will soon part company. The tiny public school, where I have taught since last August, is no longer able to retain all the teachers currently on staff. Because I was one of the last to be hired, I am among the first to be let go. There will be no last-minute reprieve. As I prepare to leave this seared and desolate land I have come to love, I find myself humming a plaintive tune, first sung many thousands of years ago by a disconsolate group of displaced persons: "How shall we sing the Lord's song in a strange land?" (Psalm 137:4).


suddenly a stream
refreshing weary pilgrims
in the wilderness


The future is uncertain. The wilderness is now.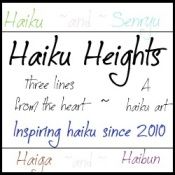 ~~ 1 ~~
ravenous kisses
his fumbling with her buttons
their first love story

~~ 2 ~~

Whoever she is,
she knows how to weave stories
he cannot take off.

~~ 3 ~~

how the guitarist
tells stories with his fingers
skipping on the strings

~~ 4 ~~

rusted wheelbarrow
white chickens dripping with rain
sad barnyard story

~~ 5 ~~

For a good journey,
she stitched a bag of stories
to tell round the fire.

~~ 6 ~~

granite grave marker
date of birth and date of death
story etched in stone

~~ 7 ~~

their old love letters
telling stories about them
to her grandchildren

© 2013 by Magical Mystical Teacher
More
Haiku Heights: "Story"
More
Haiku My Heart at Recuerda Mi Corazon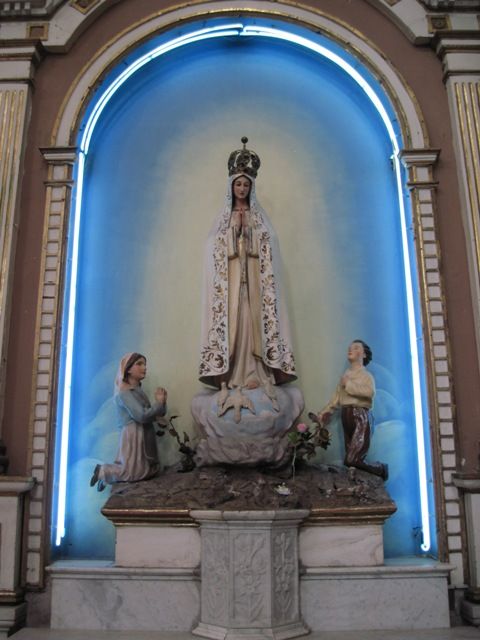 In the cathedral,
Puebla, México

Empress of heaven,
do you hear our stammerings
as we cry to you?


~~ 1 ~~
thunderous applause
rolling across the meadow
crickets know the score

~~ 2 ~~

spit and dirt
Jesus' home-grown cure
for blindness

~~ 3 ~~

messages from God
sent to my Gmail account
forgot the password

~~ 4 ~~

count the ways
you love me—more than
one I hope

~~ 5 ~~

soup du jour
tomato lovers
shedding tears

~~ 6 ~~

Thousand or seven—
which number is the better
to track tragedies?

~~ 7 ~~

red planet
hurtling through the sky
while I sleep

~~ 8 ~~

dish of honeyed pears
gracing the kitchen table
brandy in a glass

~~ 9 ~~

Front Street empty
until the next shootout
in Dodge City

~~ 10 ~~

dressing the pheasant
for the Thanksgiving table
dreaming of turkey

~~ 11 ~~

Charm the holy One
into telling you only
what you want to hear.

~~ 12 ~~

pulsing with desire
for a romp in the backseat
when she backhands him

© 2013 by Magical Mystical Teacher
More
The Sunday Whirl, Wordle 107
More
Postcards from Paradise at Recuerda Mi Corazon
Trailing Milkweed
(
Sarcostemma hirtellum
),
Sonoran Desert
, Southern Arizona
Backyard shrine,
Los Algodones
, Baja California, México