Category Archives:
sunflowers
Sunflower at dusk,
Sonoran Desert
, Southern Arizona
Posted in 5-7-5, Arizona, Carpe Diem, haiku, Haiku Heights, September Heights 2013, Sonoran Desert, Southern Arizona, sunflowers
Tags: 5-7-5, blue, gold, haiku, palette, salmon, summer, sunflower, sunset, wilderness
Sunflower in irrigated alfalfa field, Southern Arizona
Southern California
Posted in blossom, California, Carpe Diem, haiku, Monday Mellow Yellows, Southern California, sunflowers, wildflowers
Tags: circus, clowns, haiku, Southern California, sun, sunflower
Sunflower, Southern California
Who numbers the seeds
in each dying sunflower?
The god of small things.
Text and photo © 2011 by Magical Mystical Teacher
Photo: Northern Arizona
More
Sensational Haiku Wednesday
with the theme "Numbers"
here
More
The Thursday Think Tank
with the theme "Sunflowers"
here
More
Monday Poetry Train Revisited
#136
here
More
Mellow Yellow Monday
photos
here
In weedy places
sunflower clowns cavorting—
see how they flourish!
Text and photo © 2011 by Magical Mystical Teacher
Photo: Northern Arizona
More
The Height of Haiku Challenge, Day 5
with the theme "Flourish"
here
More
The Thursday Think Tank
with the theme "Sunflowers"
here
More
One Single Impression
poems with the theme "Weed"
here
More
Postcards from Paradise
at Recuerda Mi Corazon
here
More
Monday Poetry Train Revisited
#136
here
More
Straight Out of the Camera
shots
here
More
Mellow Yellow Monday
photos
here
More
Macro Monday
photos
here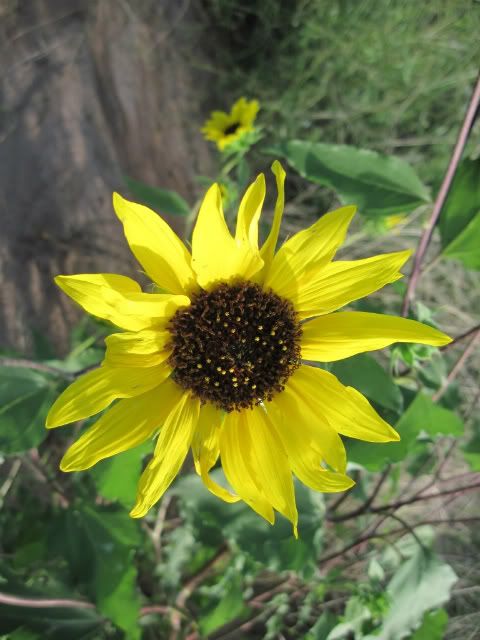 sunflower
buttery petals
softening
Text and photo © 2011 by Magical Mystical Teacher
Photo: Northern Arizona
More
The Height of Haiku Challenge, Day 4
with the theme "Your Choice"
here
More
The Thursday Think Tank
with the theme "Sunflowers"
here
More
Haiku My Heart
at Recuerda Mi Corazon
here
More
Monday Poetry Train Revisited
#136
here
More
Straight Out of the Camera
shots
here
More
Mellow Yellow Monday
photos
here
More
Shadow Shot Sunday
photos
here
More
Macro Monday
photos
here
in sunflower school
even tired petals mirror
big sky's bright blue joy
Text and photo © 2011 by Magical Mystical Teacher
Photo: Northern Arizona
More
The Height of Haiku Challenge, Day 2
with the theme "Mirror"
here
More
Sensational Haiku Wednesday
with the theme "School"
here
More
The Thursday Think Tank
with the theme "Sunflowers"
here
More
Haiku My Heart
at Recuerda Mi Corazon
here
More
Monday Poetry Train Revisited
#135
here
More
SkyWatch Friday
photos
here
More
Himmelsk
photos
here