Category Archives:
The Poetry Pantry


~~ 1 ~~
seven fishing boats
rocking imperceptibly
in a gentle swell

~~ 2 ~~

fishing line tangles
twice around the willow limb—
Elijah returns

~~ 3 ~~

fishing through the mess
in the middle desk drawer—
pages torn from Psalms

~~ 4 ~~

fishing from the bridge
with a stolen rod and reel—
Egypt lies downstream

~~ 5 ~~

how her heart aches
fishing for compliments
that never come

~~ 6 ~~

deep-water fishing—
nothing God says in mercy
keeps Jonah on land

~~ 7 ~~

sharp prongs of lightning—
a fleet of fishing trawlers
limping back to shore

~~ 8 ~~

fishing boots with holes—
watching prophets weave and sway
limping round puddles

~~ 9 ~~

guts bloody the sink
from this morning's fishing trip
to Lake Galilee


© 2014 by Magical Mystical Teacher
More
Poetry Pantry #198
More
Carpe Diem: "Fishing"
More
The Sunday Whirl, Wordle 157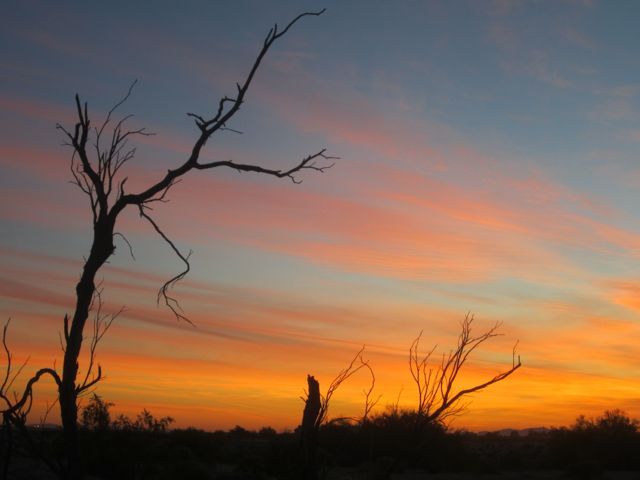 Sunrise,
Sonoran Desert
, Southern Arizona


~~ 1 ~~

Outside my window
I miss the morning crickets—
paradise is lost.

~~ 2 ~~

Long before daybreak
a cricket in the cotton
leaves her voice behind.

~~ 3 ~~

three motley crickets
hiding from ravenous birds
in a green bean row

~~ 4 ~~

a broken platter—
crickets jumping at the chance
for dabs of jelly

~~ 5 ~~

the long trip homeward—
hoping to hear one cricket
in her mother's room

~~ 6 ~~

On a day this hot,
you'd think that crickets would bake
and centipedes broil.

~~ 7 ~~

Drunk cricket lovers
catch the train to celebrate
their team's victory.

© 2014 by Magical Mystical Teacher
More
Poetry Pantry #192
More
The Sunday Whirl, Wordle 151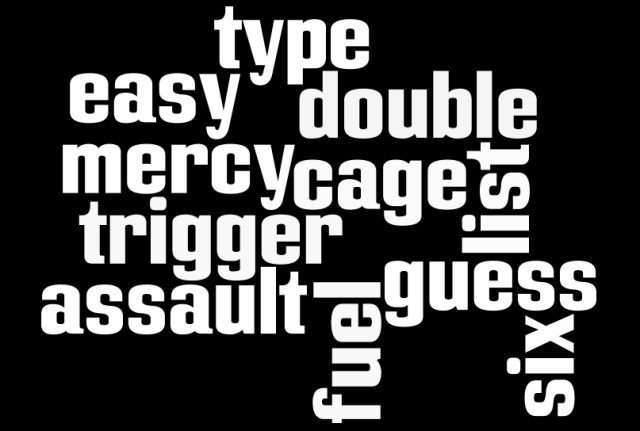 ~~ 1 ~~

shrines along the road
where six pilgrims fall at dusk
pleading for mercy

~~ 2 ~~

meandering roads—
it is not easy to guess
the hidden dangers

~~ 3 ~~

ferocious noon sun—
murderous midday assault
on weary pilgrims

~~ 4 ~~

ten years down the road—
list of lumpy double beds
still disturbs her sleep

~~ 5 ~~

inns along the road—
a certain type of pilgrim
will not spend the night

~~ 6 ~~

at the holy site
memories fuel prayers—
her warm devotion

~~ 7 ~~

a red cricket cage—
from behind the bamboo bars
desolate chirping

© 2014 by Magical Mystical Teacher
More
Carpe Diem #412
More
Poetry Pantry #191
More
The Sunday Whirl, Wordle 150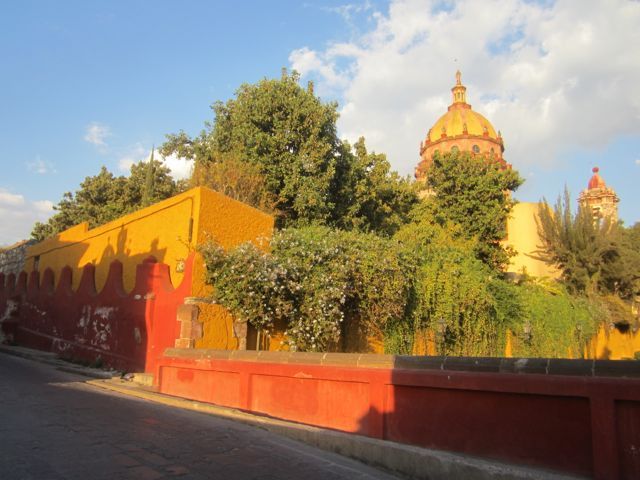 Templo de la Purísima Concepción
,
San Miguel de Allende
, Guanajuato, México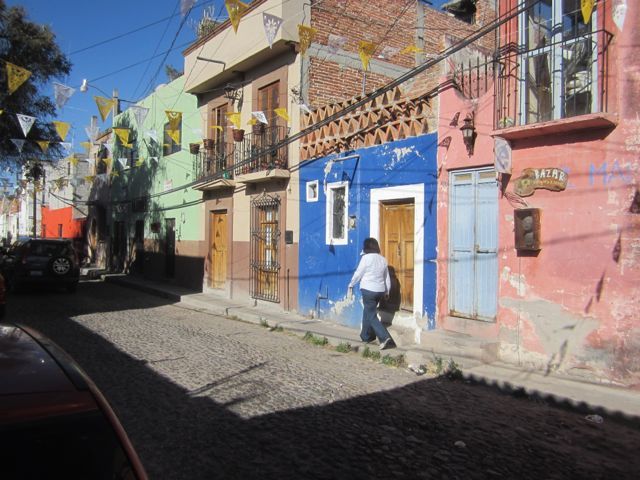 A colorful street,
San Miguel de Allende
, Guanajuato, México, February 2014
Puerto Nuevo
, Baja California Norte, México
Puerto Nuevo
, Baja California Norte, México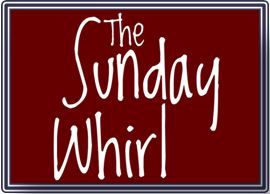 This week's Sunday Whirl words:
scarlet, first, struck, pair, expect, sky, save, caress, bit, spare, might, behind


~~ 1 ~~

scarlet rebozo
draped around her thin shoulders
keeping in the chill

~~ 2 ~~

first prune the plum tree
the grapes will wait till Wednesday—
the cellist knows why

~~ 3 ~~

struck by lightning bolts
the mausoleum in ruins
plumes of marble dust

~~ 4 ~~

pair of dead man's shoes
stuffed with twenty-dollar bills
cradling baby mice

~~ 5 ~~

expect the raven
to guide you to your true home
hapless wanderer

~~ 6 ~~

sky rolls and tumbles
the fist of a thunderstorm
punching the prairie

~~ 7 ~~

save another's dreams
stuffing them in your pocket
with lint and spare change

~~ 8 ~~

caress the old cat
until she purrs with pleasure
one more smoky night

~~ 9 ~~

bit, bridle and rein—
after an early breakfast
the journey begins

~~ 10 ~~

might stories unfold
from unexpected sources
Scheherazade knows

~~ 11 ~~

spare bedroom
hosting guests tonight
three beggars

~~ 12 ~~

behind the old doors
the gentle susurrations
of travelers' dreams

© 2014 by Magical Mystical Teacher
More
Poetry Panry #183
More
The Sunday Whirl, Wordle 142
Sonoran Desert
, Southern Arizona
Text and photo © 2013 by Magical Mystical Teacher
More
Poetry Pantry #181
More
Carpe Diem: "Celestial"
More
Postcards from Paradise at Recuerda Mi Corazon