Category Archives:
The Sunday Whirl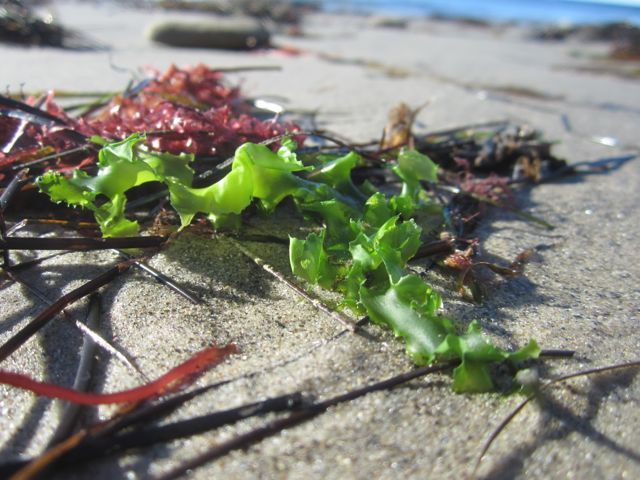 Puerto Nuevo
, Baja California Norte, México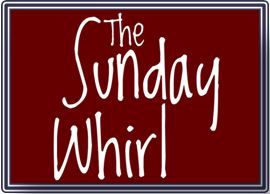 This week's Sunday Whirl words:
illuminates, impact, remote, scenes, storm, one, haunt, litter, need, pool, lifeless, price


She illuminates
remote storm scenes that haunt you—
and the price is right.

© 2014 by Magical Mystical Teacher
More
The Sunday Whirl, Wordle 143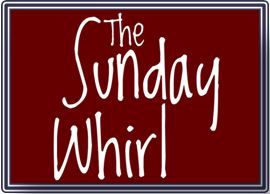 This week's Sunday Whirl words:
scarlet, first, struck, pair, expect, sky, save, caress, bit, spare, might, behind


~~ 1 ~~

scarlet rebozo
draped around her thin shoulders
keeping in the chill

~~ 2 ~~

first prune the plum tree
the grapes will wait till Wednesday—
the cellist knows why

~~ 3 ~~

struck by lightning bolts
the mausoleum in ruins
plumes of marble dust

~~ 4 ~~

pair of dead man's shoes
stuffed with twenty-dollar bills
cradling baby mice

~~ 5 ~~

expect the raven
to guide you to your true home
hapless wanderer

~~ 6 ~~

sky rolls and tumbles
the fist of a thunderstorm
punching the prairie

~~ 7 ~~

save another's dreams
stuffing them in your pocket
with lint and spare change

~~ 8 ~~

caress the old cat
until she purrs with pleasure
one more smoky night

~~ 9 ~~

bit, bridle and rein—
after an early breakfast
the journey begins

~~ 10 ~~

might stories unfold
from unexpected sources
Scheherazade knows

~~ 11 ~~

spare bedroom
hosting guests tonight
three beggars

~~ 12 ~~

behind the old doors
the gentle susurrations
of travelers' dreams

© 2014 by Magical Mystical Teacher
More
Poetry Panry #183
More
The Sunday Whirl, Wordle 142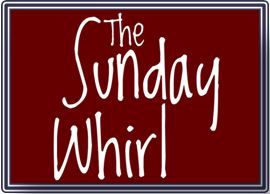 This week's Sunday Whirl words:
fix, apart, snatch, cover, pair, angel, waves, simple, box, clay, lies, moon


~~ 1 ~~

Fix the broken tale,
tinkering with every word
till it sings again.

~~ 2 ~~

Apart from her dreams
she becomes a flightless wren,
her left wing broken.

~~ 3 ~~

Snatch five minutes' rest
and then resume your journey—
night is coming on.

~~ 4 ~~

Cover your eyes, child,
things too terrible to see
lie in wait for you.

~~ 5 ~~

Pair the figs and grapes—
ambrosial delectations
for our Christmas feast.

~~ 6 ~~

angel in the snow—
some child left it there today—
solace for the stars

~~ 7 ~~

waves of autumn rain
pommelling the pear orchard
the last withered leaf

~~ 8 ~~

simple the questions
convoluted the answers—
house wren weaves her nest

~~ 9 ~~

box of stale cookies
dusty on the pantry shelf—
Christmas long ago

~~ 10 ~~

clay Christmas angel
tumbling to the blue tile floor—
one unbroken wing

~~ 11 ~~

lies at Christmastide
separating wheat from chaff
Herculean task

~~ 12 ~~

Moon on Christmas night—
the Magi and the shepherds
look in vain for signs.

© 2013 by Magical Mystical Teacher
More
Poetry Panry #180
More
The Sunday Whirl, Wordle 139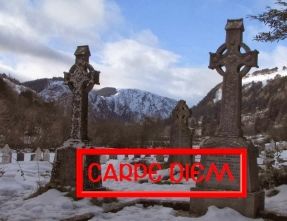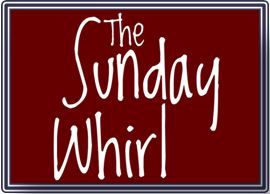 This week's Sunday Whirl words:
prison, cloak, become, lens, goods, cash, pursuit, skirt, wild, Venus, beloved


~~ 1 ~~

Her skirt of ashes—
even the monks turn their heads,
amazed at the sight.

~~ 2 ~~

wild in the ruins—
children smearing their faces
with dust and ashes

~~ 3 ~~

sifting the ashes
of old sorrows at midnight—
her fruitless pursuit

~~ 4 ~~

Is the only bread
this crust made out of ashes?
Prison fare at best!

~~ 5 ~~

Ashes cloak the town
as the mountain blows its top—
Herculaneum.

~~ 6 ~~

only seven days
until the ashes become
the man she longs for

~~ 7 ~~

stories old men tell
about dry goods sold for cash
crumbling to ashes

~~ 8 ~~

beloved ashes
soon to be buried at sea
cradled by the waves

~~ 9 ~~

Are these flakes ashes
showering down from Venus
on the prophet's head?

~~ 10 ~~

lens focused on ants
reduces them to ashes—
schoolboys' whoops and caws

© 2013 by Magical Mystical Teacher
More
Carpe Diem: "Ashes"
More
The Sunday Whirl, Wordle 138
A shadow-dappled path,
Sonoran Desert
, Southern Arizona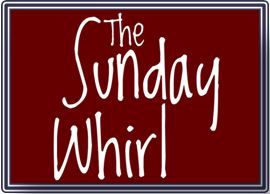 This week's words:
habits, create, however, virtue, regard, gap, cycle, undoing, lessen, choice, gathering, suffering
The first line of each 5-7-5 snippet is taken from
"My Uncle's Favorite Coffee Shop"
by
Naomi Shihab Nye
.


~~ 1 ~~

When he found one note,
he knew that he could create
something of beauty.

One note that rang true
detailed years of suffering
in the old country.

He sang it over
and over to the children
gathering round him.

In the old country
the cycle of poverty—
how endless it was!

For an immigrant
the choice is not always clear:
go home or stay here.

How I love this place!
However many its faults,
it is now my home.

He never became
the undoing of others,
only of himself.

~~ 2 ~~

I cannot tell you
the way to lessen your pain—
you already know.

~~ 3 ~~

It would be peaceful
to live near Cumberland Gap
in a log cabin.

~~ 4 ~~

My heart has settled
on three habits to abjure,
and perhaps a fourth.

~~ 5 ~~

The single pancake
has no regard for virtue
other than its own.

© 2013 by Magical Mystical Teacher
More
Poetry Pantry #177
More
The Sunday Whirl, Wordle 136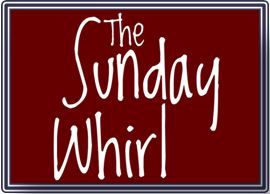 This week's words:
race, silky, lanky, whiskey, puddle, pain, mouth, isolate, murky, breath, marsh, razor, befuddled

The first line of each haiku or senryu is taken from Donald Hall's
"Stump."


~~ 1 ~~

I am used to it—
the hangovers each morning,
whisky on his breath.

~~ 2 ~~

white blossoms that last
barely a day in this heat
but weeks in a dream

~~ 3 ~~

where the warm water
gathers into a puddle—
marsh in the making

~~ 4 ~~

The shade of old summers
is drawn to isolate me
from inner weather.

~~ 5 ~~

Every afternoon
murky ways lie before me—
befuddled am I.

~~ 6 ~~

In the gray winter
pain joins my race to the end—
no one wins this one.

~~ 7 ~~

scraping the stiff snows
with a dull straight-edge razor
unbearding winter

~~ 8 ~~

The little garden
silky with cobwebs at dusk—
Jesus comes to pray.

~~ 9 ~~

By night a bare trunk,
gaunt and lanky as Lincoln,
leans against the stars.

© 2013 by Magical Mystical Teacher
More
Poetry Pantry #176
More
The Sunday Whirl, Wordle 135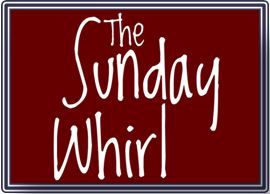 This week's words:
infinite, hit, invisible, emits, rhythm, impulse, distance, kneel, creation, whisperings, fists, precise



~~ 1 ~~
Singers and dancers
shaking their timbrels and hips—
holy the rhythm!

~~ 2 ~~

A frank confession:
I peer into the distance,
but I see nothing.

~~ 3 ~~

Where the faithful kneel,
a golden light is shining—
galaxies draw near.

~~ 4 ~~

A brown paper bag
clutched in a child's hand can hold
all of creation.

~~ 5 ~~

Cattails speak in tongues
wisdom taught them long ago—
reedy whisperings.

~~ 6 ~~

From around the world,
gather stones the size of fists—
change them into bread.

~~ 7 ~~

infinite wisdom
in recounting bedtime tales—
patience with darkness

~~ 8 ~~

invisible hand
stirring up the Milky Way
leftovers tonight

© 2013 by Magical Mystical Teacher
More
Poetry Pantry #174
More
The Sunday Whirl, Wordle 133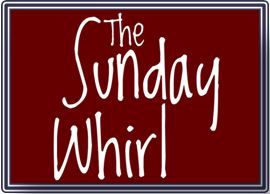 This week's words:
flames, yearn, immeasurable, safe, inky, bend, waking, still, erode, clay, sheet, pebble
The first line of each haiku or senryu below is taken from
Shu Ting
's poem "The Singing Flower," translated from the Chinese by Carolyn Kizer.

I return to you
at dawn when you are waking—
still your door is locked.

~~ ~~ ~~

Pounding at your door,
immeasurable horror
still clutches my heart.

~~ ~~ ~~

Sit in the darkness—
as you brush the blue clay bowl,
bid your heart be still.

~~ ~~ ~~

On a speeding train
hurtling through the inky night—
be still, my wild heart.

~~ ~~ ~~

Permit me to dream
of the things I still care about—
flames in the plum tree.

~~ ~~ ~~

My little basket
still holds a pebble and plum—
the plum is for you.

~~ ~~ ~~

Your singing flower
cannot make me yearn for you—
still I will listen.

~~ ~~ ~~

Come in the morning
when I am still ripe with sleep—
bend me to your lips.

~~ ~~ ~~

I reserve the right
to keep myself safe from you—
are you still amazed?

~~ ~~ ~~

in the barley fields
harvesters still swinging scythes—
a sheet of lightning

~~ ~~ ~~

My poems travel
in orbits that erode words—
still, they can be read.

~~ ~~ ~~

Guided by flowers,
I am still finding my way
fragrance by fragrance.

© 2013 by Magical Mystical Teacher
More
Poetry Pantry #173
More
The Sunday Whirl, Wordle 132