Blog Archives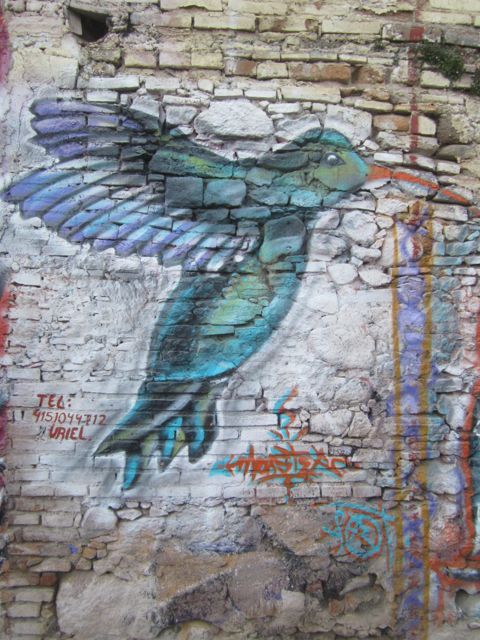 A hummingbird mural dominates a house wall in San Miguel de Allende, Guanajuato, México.

A blue roof almost seems to glisten after a rainstorm in La Grande, Oregon.
A birdhouse needs a coat of paint at
Yuma Conservation Garden
, Yuma, Arizona.
A long-legged snowman appears to be jumping rope in a Yuma County, Arizona church.
A snowman ornament hangs on a church's Christmas tree in Yuma County, Arizona.
An archway frames the sky at Mission San Xavier del Bac, Tucson, Arizona.
La Virgen de Guadalupe keeps watch over a grave at Yuma Pioneer Cemetery, Yuma, Arizona.

A stained glass window at Sacred Heart Church, Farmington, New Mexico.

A locked gate at the top of a stairway in Sedona, Arizona stops pedestrians.
A mural in Stockton, California celebrates friendships around the world.