Blog Archives
Dancers with candles are lurking around
Places where mistletoe is to be found,
Hoping their empty lips soon will be kissed,
Fearing their footsteps will turn into mist.
Suddenly sleepy the dancers do swoon,
Not caring at all that it's only noon.
Could this be deep magic doing its work,
Or am I dreaming like some lonely jerk?
Soon I'll be nodding, my air will be gone,
And it will be time for me to pass on.
Please don't forget me when I am no more;
Give heed to my wisdom, this I implore.
Of all I've told you, try to remember:
Dance with your candle every December!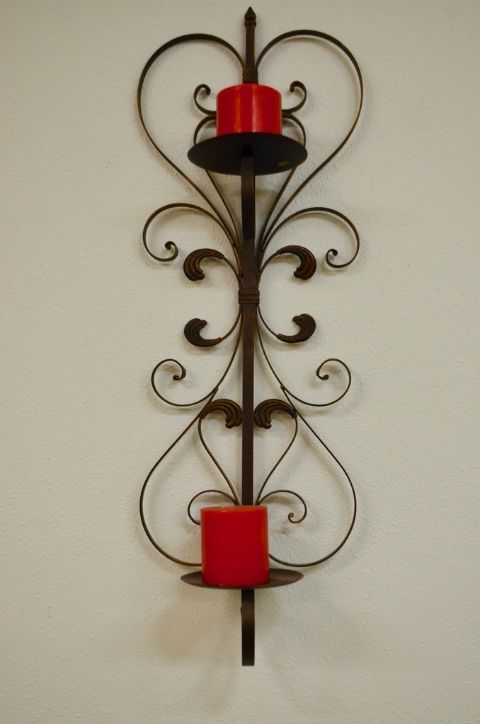 Decorative candles on a church wall, Yuma County, Arizona

only a candle
to drive away the darkness
but it is enough


Haiku and photo © 2016 by Magical Mystical Teacher
Yucca in bloom, March 2016,
Anza-Borrego Desert State Park
, Southern California

lighting her candle
to see the way more clearly—
wilderness pilgrim


Haiku and photo © 2016 by Magical Mystical Teacher

More SkyWatch Friday

More Haiku My Heart at Recuerda Mi Corazon
Memorial candle on a grave,
Yuma Pioneer Cemetery
, Yuma, Arizona

the longest journey—
only a single candle
to light her way home

Haiku and photo © 2015 by Magical Mystical Teacher
More
Twelve Days of Mary


~~ 1 ~~

an old demimonde
brown paper bag in her hand
munching stale bonbons

~~ 2 ~~

bag of oranges
spilling on the kitchen floor—
mouse runs for cover

~~ 3 ~~

rainy afternoon—
groping for her knitting bag
in the grey half-light

~~ 4 ~~

in the asylum
inmates picking through a bag
of cast-off clothing

~~ 5 ~~

in a marketplace
somewhere east of Africa
wisdom by the bag

~~ 6 ~~

for her transgression
a silken bag of demons
slicing up her heart

~~ 7 ~~

abomination—
a paper bag of dog shit
tossed on my front porch

~~ 8 ~~

for wannabe men
seventeen rites of passage
hidden in a bag

~~ 9 ~~

the old believer's
unwavering allegiance
to God's bag of tricks

~~ 10 ~~

everlasting shame—
nothing grand about the bag
that holds his jewels

~~ 11 ~~

candle in a bag
sending out a feeble light
on this holy eve

~~ 12 ~~

how she fears to be
reborn as a cricket's leg
or an empty bag

~~ 13 ~~

(myself)

© 2014 by Magical Mystical Teacher
More
Poetry Pantry #214
More
Sunday Scribblings 2: "Bag"
More
The Sunday Whirl, Wordle 174
The first line of each three-line snippet comes from
"Song of Myself"
by
Walt Whitman
.


~~ 1 ~~

the eyes of the dead,
blind to beauty and blessing,
staring at nothing

~~ 2 ~~

knowing the perfect
candle to banish darkness—
only damp matches

~~ 3 ~~

eddies of the wind
on a mission for the storm
rising in the west

~~ 4 ~~

The shelves are crowded
with things simple and complex—
have you need of more?

~~ 5 ~~

choosing a safe spot,
perhaps your arms for the night,
before moving on

~~ 6 ~~

She owns the fine house
at the tip of the cape, where
no one is welcome.

~~ 7 ~~

on the granite floor
rivers of fresh blood flowing
from the killing spree

~~ 8 ~~

In the little wells
where the prairie meets the hill,
blind creatures huddle.

~~ 9 ~~

with me on the grass
seven ragged musicians
playing haunting tunes

~~ 10 ~~

Leaving me baskets
filled with ripe apples and rain,
she slips out to sea.

~~ 11 ~~

The little one sleeps,
caring nothing for the ghosts
that would torment her.

~~ 12 ~~

Stall in the market—
an image of St. Joseph
stirs among the spoons.

© 2014 by Magical Mystical Teacher
More
Poetry Pantry #208
More
The Sunday Whirl, Wordle 168
Magnolia blossom, Southern California
Irrigation canal at sunset, Southern Arizona
Wide-throated Monkeyflower
(
Mimulus brevipes
)
Anza-Borrego Desert State Park
, SoCal