Blog Archives
Let the lint fall where it may,
In the dirt or in the hay.
The clock is stuck at half-past one,
Desolation has begun;
Now the table won't be set
For the meal I'd hoped to get.
Things have turned out to be worse
Than this twisted, tortured verse.
All my feelings go awry
When a stick's poked in my eye,
And the sound of heavy metal
Grinding every flower petal
Seems to last for forty years—
Who will wipe away my tears?
Posted in light verse, Rhyming poetry, The Whirligig
Tags: clock, dirt, feelings, forty, let, lint, many, meal, metal, one, stuck, turned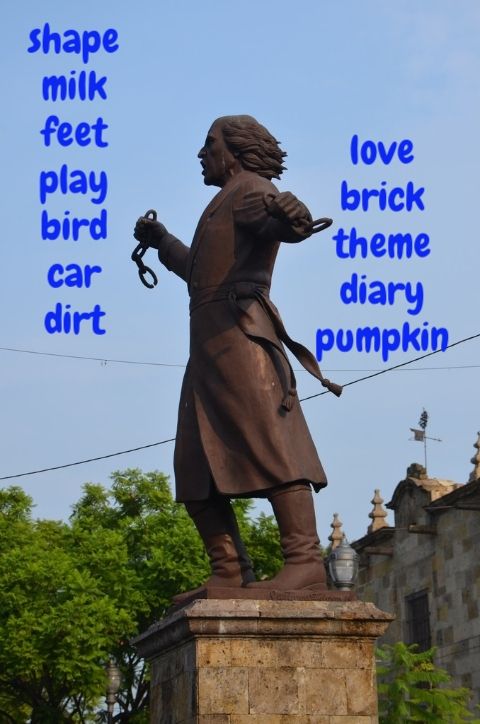 O my little pumpkin-head,
How you thrilled me when you said,

"Bring me milk and bring me dirt—
I will teach you how to flirt.

All night long we'll play at love,
While the wheeling stars above

Shape and shape anew our dream:
To have love our only theme.

Neither brick nor bird nor car
Will outshine that dazzling star,

Star that guides our hands and feet
In the ways that lovers meet."

O my little pumpkin-head,
I'm still thrilled, though you are dead.


Posted in Poetry Pantry, Poets United, Rhyming poetry, Sunday's Whirligig
Tags: bird, brick, car, diary, dirt, feet, love, milk, play, pumpkin, shape, theme