Blog Archives
Dark and light spoke fragrant things,
Gardens gathered strength by night;
Love, though fragile, sprouted wings,
Crying out as it took flight.
Fighting chance? Oh, love had none!
Hearing that a storm would pass,
Blotting out the noonday sun,
Love gave up—alack! alas!  
Poem © 2019 by Magical Mystical Teacher
More
Sunday's Whirligig #227
More
Poetry Pantry #490 at Poets United
A table decoration lies aslant after a sweetheart dinner at an Arizona church.
After the party where love was the theme,
After dessert (it was peaches and cream),
After sweet songs of romance filled the air,
How glad I am, love, that this life we share!   
Photo and poem © by Magical Mystical Teacher       
More
Midweek Motif at Poets United: "Love"
A desert family enjoys the cool December weather in this mosaic on a wall in Ajo, Arizona.

It's winter, my love, keep playing the bones!
Stars o'er the valley are singing to stones.
Keep yourself limber, and shrug off the cold.
Summon your courage, and learn to be bold—
Bold in the barnyard, and bold in the dome,
Bold when you're far, far away from your home.
I'll end my song here, and hope that you find
That most folks are true, and loving, and kind.

Poem © 2018 by Magical Mystical Teacher

One thing I ask:
that I might know true love
before I have no strength,
and the undertaker measures
how long I am, my length,
for the coffin he's prepared,
from which my waxen face
will stare at those who pass.
Is this desire wrong?
Am I a fool to ask?
It makes me rich to think of love—
thus, I write my song.


Ornaments on a Christmas tree in a Yuma County, Arizona church

carols in the air
carols, carols everywhere—
love and peace and joy


Haiku and photo © 2016 by Magical Mystical Teacher
Wixáritari
woman on
Cerro de la Bufa
,
Zacatecas
, México

Where, O where, has my little boy gone?
Where, O where, can he be?
I've looked for him high, I've looked for him low,
I've looked for him up in a tree!

The moment I find him, what should I do?
(I fear the search will be long.)
The thing every other mother would do:
Love him and sing him a song.

Poem © 2016 and photo © 2011 by Magical Mystical Teacher
More
Blue Monday
More Twelve Days of Mary at
Recuerda Mi Corazon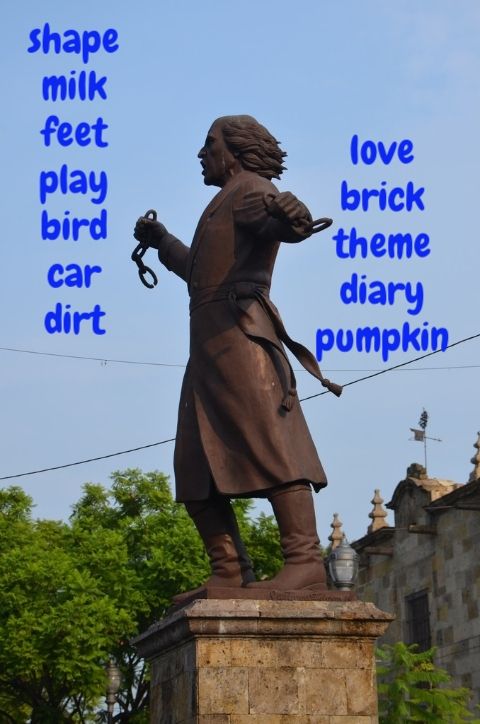 O my little pumpkin-head,
How you thrilled me when you said,

"Bring me milk and bring me dirt—
I will teach you how to flirt.

All night long we'll play at love,
While the wheeling stars above

Shape and shape anew our dream:
To have love our only theme.

Neither brick nor bird nor car
Will outshine that dazzling star,

Star that guides our hands and feet
In the ways that lovers meet."

O my little pumpkin-head,
I'm still thrilled, though you are dead.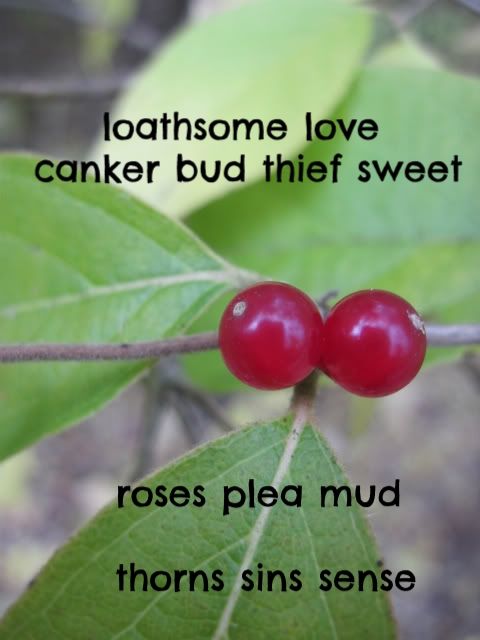 ~~ 1 ~~

imagine
red roses growing
in tar pits
among loathsome bones
with rotting sinews

~~ 2 ~~

The bowl of water
does not sense its own wetness,
nor the twig its bud.
Mud knows not its sliminess,
nor do thorns their prickliness.

~~ 3 ~~

When the ship I love
leaves the harbor without me,
seagulls lose their voice,
their little silvery tongues
weighed down by loathsome cankers.

~~ 4 ~~

heaped in the temple
ten thousand desperate pleas
unanswered by God—
perhaps a thief in the night
will snatch the sweet ones away

~~ 5 ~~

last downpour of spring—
even the woman who sins
murmurs prayers of thanks

Tanka and haiku © 2016 by Magical Mystical Teacher
More
Poetry Pantry #307
More
Sunday's Whirligig #64