Blog Archives
Vases made of mud must pass
Quickly through the looking-glass;
They are bouncing with the strain.
The white pitcher groans again
In a rhythm dark and deep
Of a work that will not keep
Till your dallying is done.
See, bright smears of morning sun
Lie heavy on the table!
Sing of them, if you're able,
Though your tongue may clang like brass—
Do not let this moment pass!  
Poem © 2019 by Magical Mystical Teacher
More
Sunday's Whirligig #240
More
Pantry of Poetry and Prose #4 at Poets United
Posted in Poetry Pantry, Poets United, Rhyming poetry, Sunday's Whirligig
Tags: again, bouncing, dallying, heavy, mud, pass, pitcher, rhythm, smears, strain, vases, work
Mud dries and curls in the heat that comes too soon after rain, Anza-Borrego Desert State Park, Southern California.
Photo © 2018 by Magical Mystical Teacher
To share your macro shot, click on the Mister Linky icon below:
Caged bird for sale, Mercado San Juan de Dios, Guadalajara, Jalisco, México
A one-eyed crow
glares at me from atop
the roadside birch.
If it had hands,
it would be waving me on,
disgusted by my clothes and hair,
which are caked with mud.
But crows have no hands,
and they cannot wave,
nor can they carry sabers
to cut down their foes.
If I could capture that crow,
I'd put it in a cage
lined with newspapers
and sell it—cheap—
at Saturday's flea market.
Instead, I am retreating
from its mocking tongue.
Posted in Guadalajara, Jalisco, Mexico, poetry, Poetry Pantry, Poets United, Sunday's Whirligig
Tags: birch, clothes, cut, hair, lined, mud, one-eyed, retreating, road, saber, sell, waving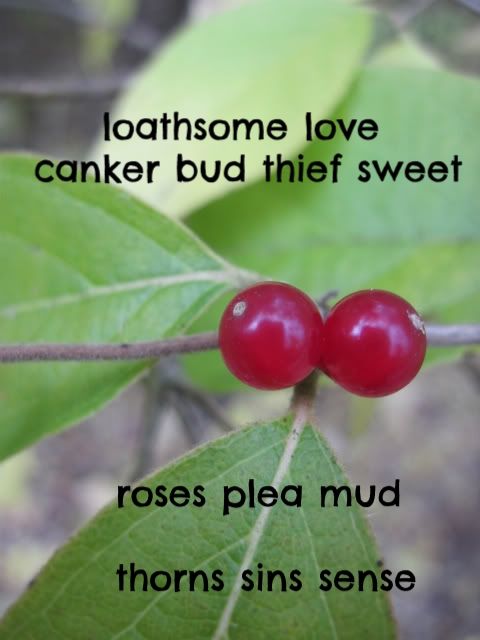 ~~ 1 ~~

imagine
red roses growing
in tar pits
among loathsome bones
with rotting sinews

~~ 2 ~~

The bowl of water
does not sense its own wetness,
nor the twig its bud.
Mud knows not its sliminess,
nor do thorns their prickliness.

~~ 3 ~~

When the ship I love
leaves the harbor without me,
seagulls lose their voice,
their little silvery tongues
weighed down by loathsome cankers.

~~ 4 ~~

heaped in the temple
ten thousand desperate pleas
unanswered by God—
perhaps a thief in the night
will snatch the sweet ones away

~~ 5 ~~

last downpour of spring—
even the woman who sins
murmurs prayers of thanks

Tanka and haiku © 2016 by Magical Mystical Teacher
More
Poetry Pantry #307
More
Sunday's Whirligig #64
A dry wash at dawn,
Sonoran Desert
, Southern Arizona
Posted in 5-7-5, Arizona, Carpe Diem, haiga, Our World Tuesday, Sonoran Desert, Southern Arizona
Tags: dry, mud, snail, Sonoran Desert, Southern Arizona, wash


She scribbles her suicide note with fervor,
envisioning birds and thorns, and her
arrival at a crossroads in the night.
She tells of a thread, stitching
rose and crocus and
chrysanthemum together in a
crazy-quilt of seasons out of joint.
She sings of a great horned owl
with the shine of moonlight
in its left eye, but not its right.
She curses the mud
from whose ravenous sucking
not even the strongest foot
can pull free. Then,
in mid-sentence


Posted in poetry, The Poetry Pantry, The Sunday Whirl
Tags: birds, crocus, crossroads, fervor, mud, night, owl, rose, shine, suicide, thorns, thread