Blog Archives

In a field of strange surprises, one chipped cup appears;
Yellow roses near the lip have faded with the years.

A clothesline pinned with tables, along with rusty tools,
Earns heaps of raw derision from mouths of Sunday fools.

They say the world is flooding and seas are black with ink.
But who knows what the truth is, and who knows what to think?

The end of time's upon us, and dust coats every shelf.
But what's the use of cleaning? Just leave that to the elf.



How bothersome it is when flies
Buzz my coffee at sunrise!

If you have a fretful wife,
Be prepared for lots of strife!

Swat the spider, set it free
From its webbed captivity!

A deep hole—imagine that!
Will it fit inside my hat?

My bicycle is looping round and round the park;
Morning, noon, and afternoon—even in the dark!

Roses for the weekend, every weekday too;
Roses, darling, roses—yellow ones for you.

Cemetery,
Mission San Antonio de Pala
, Pala, California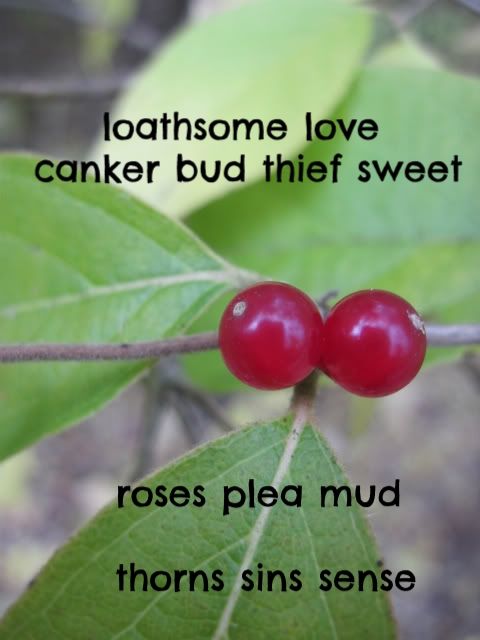 ~~ 1 ~~

imagine
red roses growing
in tar pits
among loathsome bones
with rotting sinews

~~ 2 ~~

The bowl of water
does not sense its own wetness,
nor the twig its bud.
Mud knows not its sliminess,
nor do thorns their prickliness.

~~ 3 ~~

When the ship I love
leaves the harbor without me,
seagulls lose their voice,
their little silvery tongues
weighed down by loathsome cankers.

~~ 4 ~~

heaped in the temple
ten thousand desperate pleas
unanswered by God—
perhaps a thief in the night
will snatch the sweet ones away

~~ 5 ~~

last downpour of spring—
even the woman who sins
murmurs prayers of thanks

Tanka and haiku © 2016 by Magical Mystical Teacher
More
Poetry Pantry #307
More
Sunday's Whirligig #64
Yuma Pioneer Cemetery
, Yuma, Arizona

Their children left blue roses
On their dusty grave
As a sign of gratitude
For the love they gave.

Poem and photo © 2016 by Magical Mystical Teacher
More
Blue Monday
More
Macro Monday 2
Tile key inlaid in concrete,
Roxaboxen Park
, Yuma, Arizona

a magical key
unlocking secret gardens
where white roses bloom


Text and photo © 2015 by Magical Mystical Teacher

More Carpe Diem

More Macro Monday 2

More Ruby Tuesday Too
Cemetery,
Mission San Antonio de Pala
, Pala, California