Blog Archives
A mural in Artists Alley, Ajo, Arizona
Listen to girls laugh—
no two are alike.
One's laughter is sweet,
the other's rings of deceit.
The best laughter
(think of someone you know)
surprises you
like hair falling
across your eyes
just as the blackbird
lifts off to fly
and all you can see
is a wingtip
and then it is gone.
Yet of life's ten thousand joys
this is only one.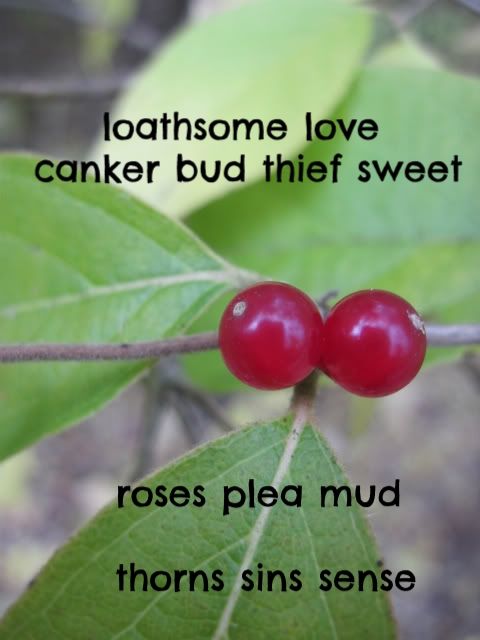 ~~ 1 ~~

imagine
red roses growing
in tar pits
among loathsome bones
with rotting sinews

~~ 2 ~~

The bowl of water
does not sense its own wetness,
nor the twig its bud.
Mud knows not its sliminess,
nor do thorns their prickliness.

~~ 3 ~~

When the ship I love
leaves the harbor without me,
seagulls lose their voice,
their little silvery tongues
weighed down by loathsome cankers.

~~ 4 ~~

heaped in the temple
ten thousand desperate pleas
unanswered by God—
perhaps a thief in the night
will snatch the sweet ones away

~~ 5 ~~

last downpour of spring—
even the woman who sins
murmurs prayers of thanks

Tanka and haiku © 2016 by Magical Mystical Teacher
More
Poetry Pantry #307
More
Sunday's Whirligig #64

It's picnic time in Anthill Town,
Some go up, and some go down,
Sniffing for a summer treat,
Something good and something sweet.

Haiga, haiku, rhyming poem, and photo © 2016 by Magical Mystical Teacher
More
Midweek Motif at Poets United: "Picnic"
Creosote bush
blossom,
Sonoran Desert
, Southern Arizona
Japanese Friendship Garden
, Phoenix, Arizona
Each breath-of-a-poem begins with a phrase taken from
The Forgotten Peninsula: A Naturalist in Baja California
by Joseph Wood Krutch


~~ 1 ~~

Saints and mysteries
will keep any plague at bay
for an hour or two.

~~ 2 ~~

near my own front door
the blasphemy of a clown
making oaks tremble

~~ 3 ~~

From the burning wood
a whole tale of woe is born—
my house turns to ash.

~~ 4 ~~

deserted village—
the deck of the grandest house
crumbling into dust

~~ 5 ~~

the northwest corner
where all the temple monkeys
chatter morning prayers

~~ 6 ~~

peach tree in full bloom—
she savors the sweet, ripe fruit
five months from today

~~ 7 ~~

a wizard's garden—
his rustling among the herbs
till he plucks one leaf

~~ 8 ~~

to travel southward
where the hills are dry and brown—
the pilgrim's longing

~~ 9 ~~

the caressing warmth
of a single tear flowing
down her furrowed cheek

© 2015 by Magical Mystical Teacher
More
The Sunday Whirl, Wordle 203
Chinatown
market, Honolulu, Oahu, Hawaii
Wayside shrine, Nuestra Señora de Guadalupe,
San Miguel de Allende
, Guanajuato, México
Ironwood
(
Olneya tesota
) in bloom,
Sonoran Desert
, Southern Arizona