Blog Archives
Autumn color, Northern Arizona  

an afternoon nap—
the shape of the old dog's breath
among autumn leaves

Haiku © 2016 and photo © 2011 by Magical Mystical Teacher    
More
Macro Monday 2
More
Ruby Tuesday Too
More
Haiku Horizons: "Shape"
Old fruit boxes, Southern Arizona

shaping a poem
to fit inside a fruit box—
essence of apples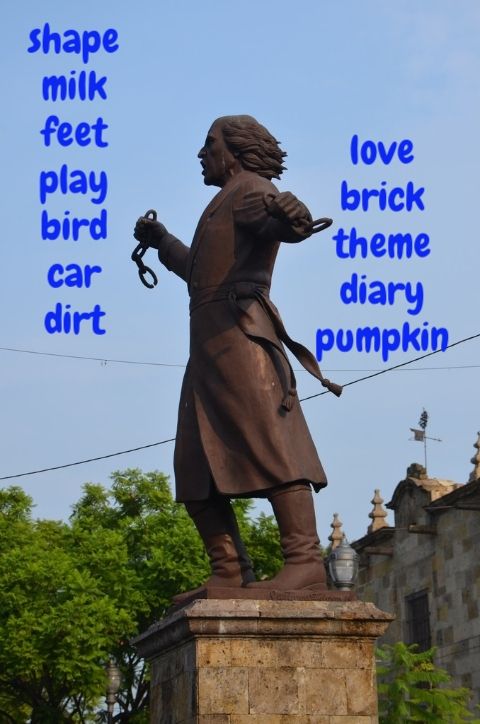 O my little pumpkin-head,
How you thrilled me when you said,

"Bring me milk and bring me dirt—
I will teach you how to flirt.

All night long we'll play at love,
While the wheeling stars above

Shape and shape anew our dream:
To have love our only theme.

Neither brick nor bird nor car
Will outshine that dazzling star,

Star that guides our hands and feet
In the ways that lovers meet."

O my little pumpkin-head,
I'm still thrilled, though you are dead.


Imperial Sand Dunes Recreation Area
, Southern California

his phone camera
capturing the sands before
they shape-shift again


Haiku and photo © 2015 by Magical Mystical Teacher
A dead
palo verde
tree,
Sonoran Desert
, Southern Arizona

palo verde tree
bent in the shape of a bow—
arrow loosed at dawn

Text and photo © 2015 by Magical Mystical Teacher
More
Carpe Diem: "Bow"
Twilight,
Sonoran Desert
, Southern Arizona